New model alcohol swab pad packaging machne is special model for packaging of alcohol pad,alcohol swabs,alcohol wipes,remover pad,cleansing pad,povidone-iodine prep pad etc.
Machine is easy to operate, PLC touch panel, can adjust the packing temperature and speed according to the packing material,product's thickness and length.
Fully automatic pouch forming, photo electricity correction, no blank edge and fault forming
Production process:
Non-woven cloth load o the machine→folding→cutting→adding alcohol liquid→into the bags→making the bags→sealing the bags→cutting→sealing into final product.
Technical Data:
Name:New Model Alcohol Swab Pad Packaging Machine
Model:PPD-2R280
Non-woven unfolded size: L 60mm × W 60mm or L 60mm x W 30mm
Non-woven folded size: L 30mm × W 30mm
Packaging size:L50mm × W50mm
Folding method:non woven cloth folded one time or two times
Adding liquid:accurate amount can be adjusted
Processing ability:240-280bag/min
Suitable alcohol pad material:in roll, 30-60gsm,spunlace nonwoven fabric,diameter≤600mm, width 60mm
Suitable packing materia:in roll, 70-110gsm,aluminum foil paper,width 400mm
Raw material core size:76.2mm (3inch)
Total power:220v,50Hz,2.6KW
NOTE:Different sizes can be customized.
Sample: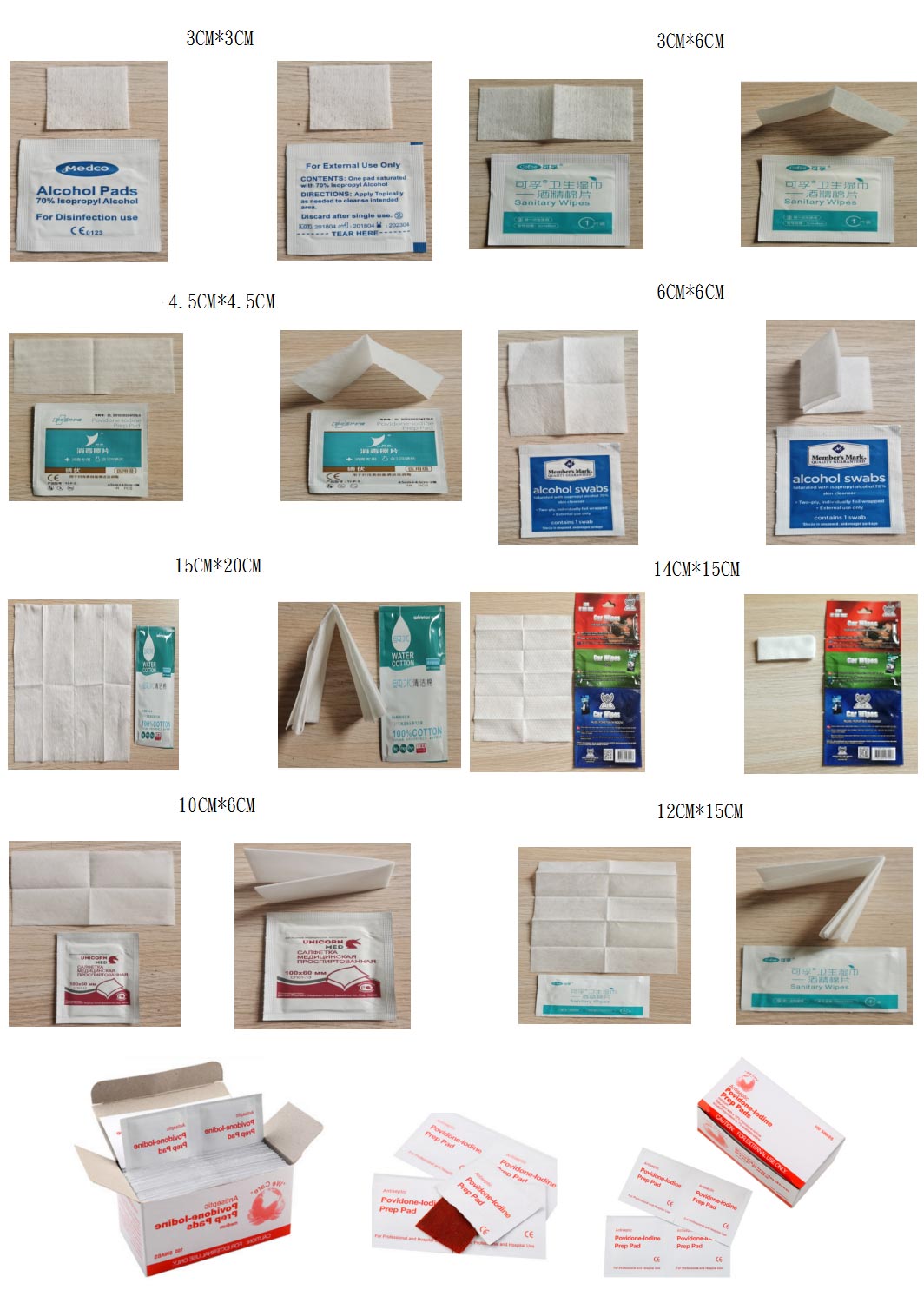 Welcome to visit Qualipak Group website. If you are interested in our equipment, please feel free to contact us! We will provide you 7*24 service!