Automatic adhesion promoter pad making machine design for making of adhesion promoter pad,alcohol prep pad,alcohol swabs,alcohol wipes,BZK antiseptic pad,povidone iodine pad,cleansing pad etc with same size.
Machine works with PLC program,colorful touch screen control interface,high speed,240-280c/min,stable ,ecomonic and user friendly.
Main Data:
Name:Automatic adhesion promoter pad making machine
Model:PPD-2R280
Nonwoven fabric width:60mm
Nonwoven fabric ID :76mm(3 inch)
Nonwoven fabric OD:600mm
Packing film ID:76mm(3inch)
Packing film width:400mm
Nonwoven fabric unfold size:L:60mm*W:60mm or L:60mm*W:30mm option
Nonwoven fabric fold size:L:30mm*W:30mm
Adhesion promoter pad size:L:50*W:50mm
Production ability:240-280pc/min
Power:2.6kw
Voltage:220V,50hz
NOTE:Different sizes can be customized.
Sample: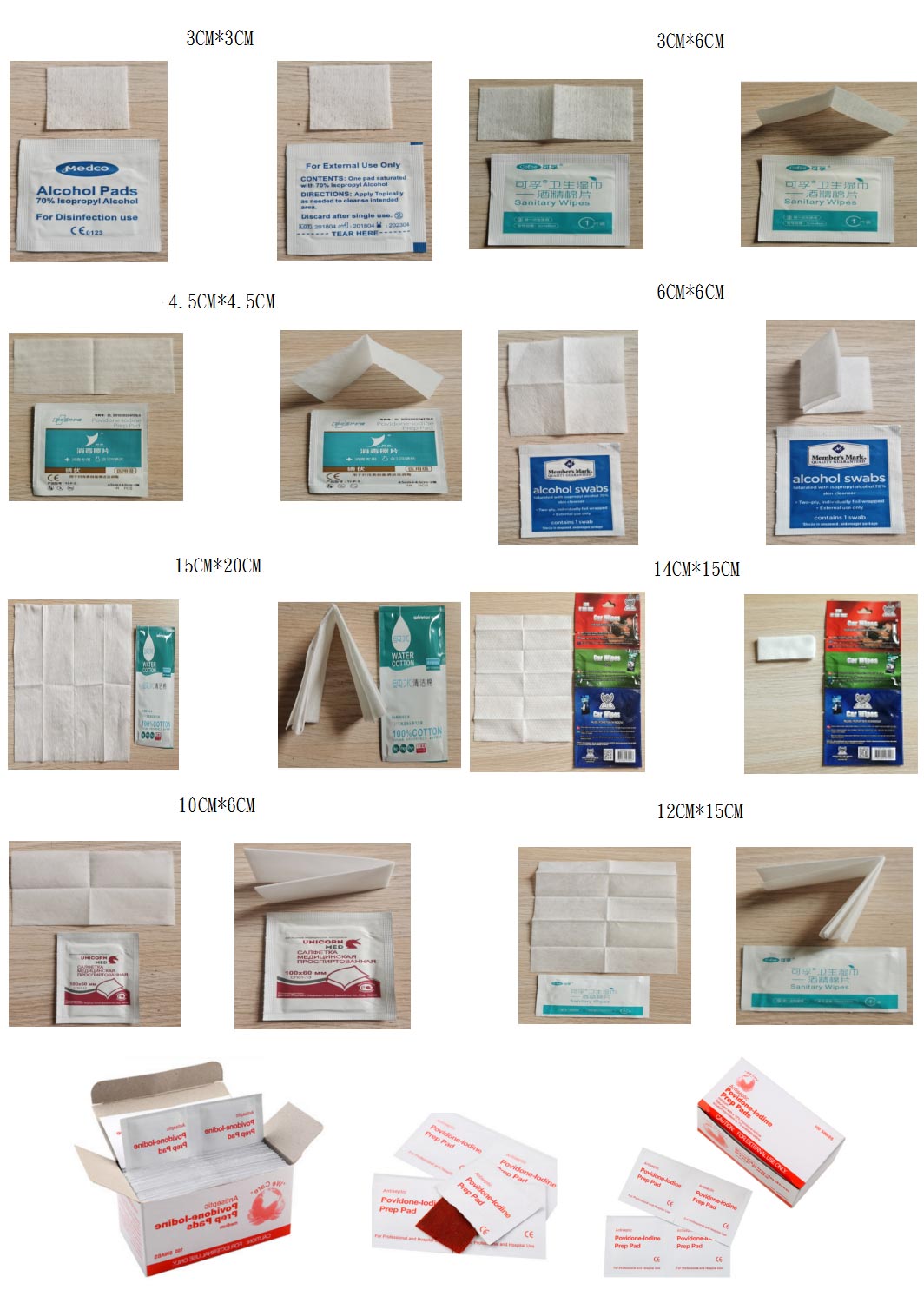 Welcome to visit Qualipak Group website. If you are interested in our equipment, please feel free to contact us! We will provide you 7*24 service!