Automaic povidone iodine perp pad packaging machine works with 4 lanes high efficient production,automatic sensor photoelectric color chart tracking of packing film,servo motor and PLC control,touch screen convenient parameter setting.
It adopts the vertical fold, down into film structure, fast speed, smooth operation.
It is especially designed for alcohol prep pad ,alcohol swabs,alcohol wipes,povidone iodine,remover pad,cleansing pad packaging.
Main Data:
Name:Automatic Povidone Iodine Prep Pad Packaging Machine
Model:PPD-PIP280
Packaging film size: 73-110g/m2 ,OD:350 mm, width 400 mm,ID: 3inch
Nonwoven size: 30-60g/m2 spunlace nonwoven fabric,OD:600mm,Width:60mm,ID:3inch
Nonwoven fabric expansion size: 60*60mm(L*W)
Nonwoven fabric folding size: 30*30mm(L*W)
Nonwoven fabric folding method: one fold, 2 layers
Pad size: 50*50mm(L*W)
Production capacity: 240-280 pc/ min
Total power: 220v, 50hz, 5 kw
NOTE:DIfferent sizes can be customized.
Sample: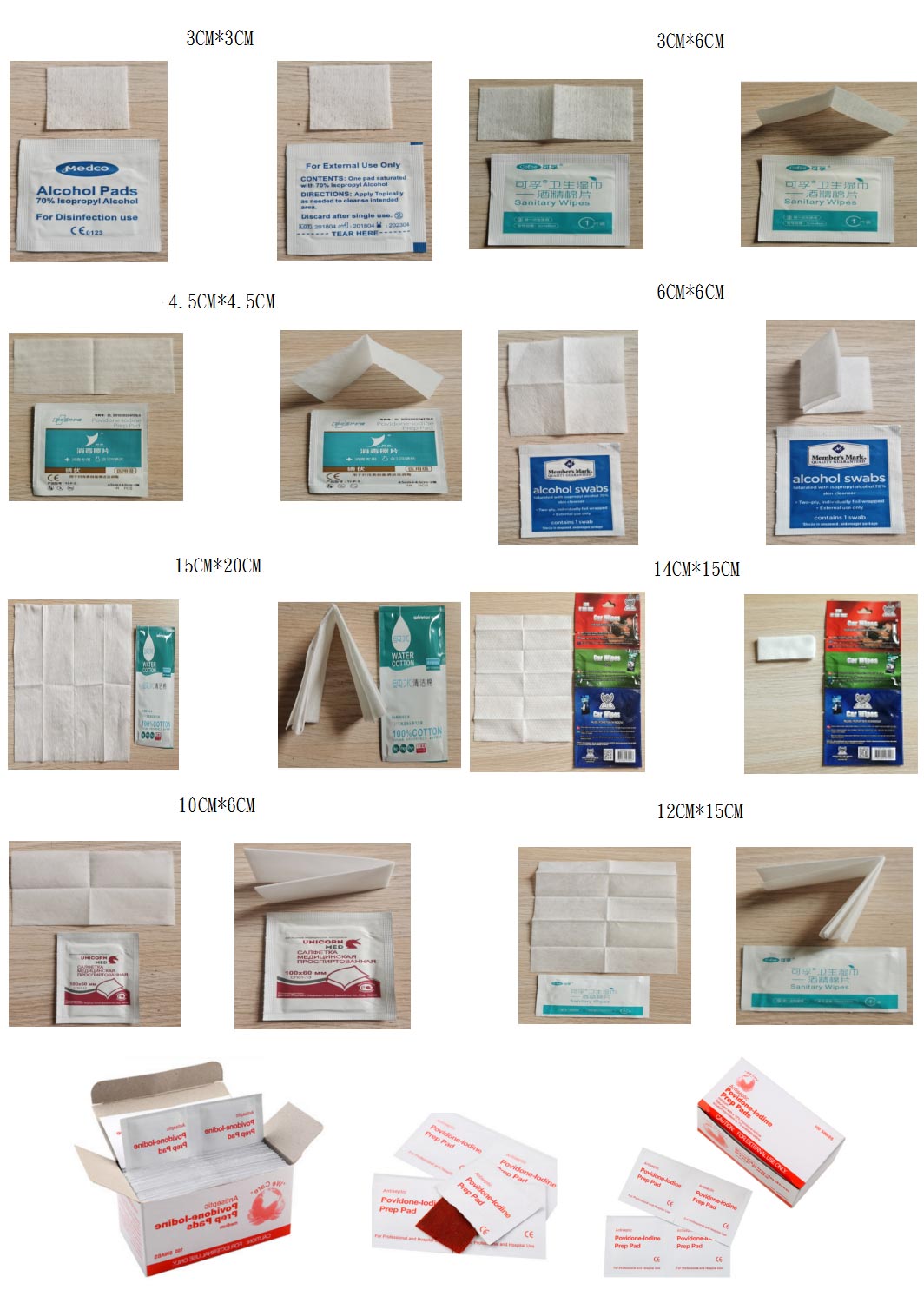 Welcome to visit Qualipak Group website. If you are interested in our equipment, please feel free to contact us! We will provide you 7*24 service!