I. Performance structure and characteristics of the equipment.
1. equipment production requirements: The equipment can produce a variety of spunlace; hot air cloth; dust-free paper and other products.
2. The working principle of the equipment: conveying → automatic longitudinal folding → raw material cutting → horizontal folding → packaging → quantitative liquid filling → printing date → sewing → slicing automatic completion.
3. The equipment is suitable for packaging of wet wipes in aviation, supermarkets, medical institutions, catering, tourism, and other industries.
4.The equipment is equipped with multi-functional longitudinal eight-fold folding mechanism and transverse folding mechanism with fluctuating cam, which can fold neatly.
5. equipment equipped with quantitative automatic liquid filling device, the amount of liquid can be freely controlled according to the requirements, accurate liquid filling position.
6 equipment vertical and horizontal seal by independent PID temperature control system control, sewing seal performance is good and watertight. And equipped with ink wheel automatic date printing device, digital printing clear. 7.
7 The equipment adopts imported inverter combined with PLC programming controller and microcomputer display to control the production, the production parameters are clear at a glance, easy to operate. 8 The equipment shell and the products involved are controlled by the PID temperature control system.
(8) Equipment shell and parts related to the product are all made of 304 stainless steel.
(9) Advanced design concept, compact structure, fast speed, good stability, high production efficiency, in line with the requirements of national health standards. 10.
10. the whole frame adopts the national standard forming steel, platinum plating, galvanized treatment, frame welding size accuracy, belt pulley and all transmission parts, the degree of centrality is accurate, the main gear piece processing, easy to adjust the gap, to ensure the smooth operation of the machine, the main accessories warranty for one year (except for human reasons), lifelong maintenance.
11 standard screws all use national standard high quality 45 # steel and stainless steel hexagon socket screws, the whole shell and parts involved in the product are all made of 304 stainless steel. All electroplated parts in two plating, good finish, to ensure that all parts of the machine finish, rust resistance.
12、I plant long-term technical guidance of the equipment.
II. Technology parameter
| | |
| --- | --- |
| Production capacity | 35-200 bag/min (according to the size and component of wet wipes) |
| Packing size(customer's requirement) | Max:200*100*35 min:65*30 |
| Power supply | 220v 50hz 2.4kw |
| Overall dimension | 2100*900*1500 |
| Liquid adding range | 0ml-10ml |
| Packing material | Composite film,aluminnium plating film |
| Width of film | 80-260mm according to the height of packing |
| Overall weight | 730kg |
| Max. Packing overall diameter | Wet tissue film roll 1000mm Composite film : 300mm |
| Wet wipe dimension | Max:250*300mm Min:(60-80)mm*0.5mm |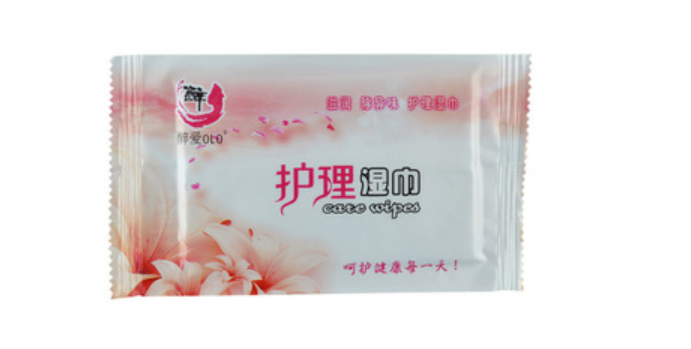 Welcome to visit Qualipak Group website. If you are interested in our equipment, please feel free to contact us! We will provide you 7*24 service!